Gestern abend hat es uns dann doch nochmal nach Uluwatu Beach gezogen. Beim ersten Mal sind wir nicht bis ganz runter ans Meer, weil es schon zu spät war. Doch gestern hatten wir genug Zeit. Unter Surfern ist der Spot sehr bekannt, man muss zwischen den Felsen durch um raus aufs Meer zu kommen.
Last night we went to Uluwatu Beach again. The first time we went there, we didn't had enough time to go down to the beach. But yesterday we arrived already in the afternoon! This beach spot is very famous among surfers, because in order to get out on the ocean they have to paddle out between the cliffs. It just looked amazing, especially with the sunset. Scroll down for more:)
                  Ice Cream is always a good idea!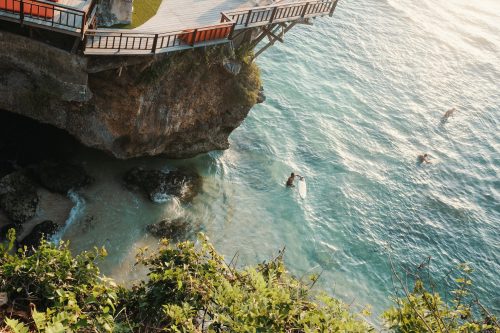 View from the top on the way out into the ocean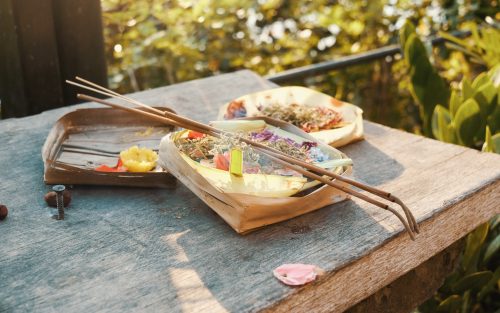 offering of the Balinese Hindus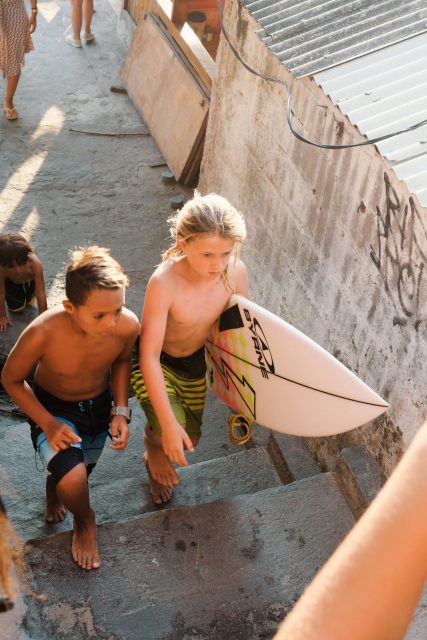 you have to start at a young age 😉
monkey ?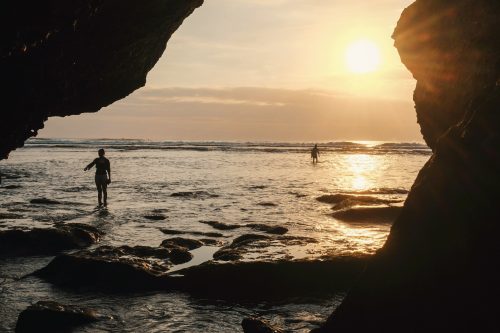 surfers have to paddle out between the cliffs