JATILUWIH = Sehr Schön // Really Beautiful
Donnerstag ging es mal wieder sehr früh los! 05:00 klingelte mein Wecker, weil wir Richtung Norden nach Jatiluwih gefahren sind. Unser Ziel war eine riesige Reisplantage. Das erste Bild ist direkt eine Karte von dem gesamten Areal. Die Plantage liegt am Fuße von 3 Bergen (Mount Batukaru, Sangyang and Poohoen). Das hat den Vorteil, dass sich die ganzen Wolken an den Bergen abregnen können und genug Wasser für den Reisanbau vorhanden ist. Reis benötigt nämlich, im Gegensatz zu vielen anderen Nutzpflanzen, eine große Menge an Wasser. Fun Fact: pro Kilogramm Reis sind das ca. 3000-5000 Liter Wasser.
Thursday started pretty early! We had to get up at 05:00 am to drive up more north to the rice fields of Jatiluwih. The picture under the text is a map of the whole area. The rice fields are located near to three big mountains (Mount Batukaru, Sangyang and Poohoen). The farmers are using this geographic advantage, because clouds coming towards the mountains can not overtake them and have to release their water. Therefore, a lot of rainfall and water is provided in this area. In order to grow 1kg of rice, you need at least 3000-5000 liters of water. Indeed, the rice needs a huge amount of water compared to other crop plants.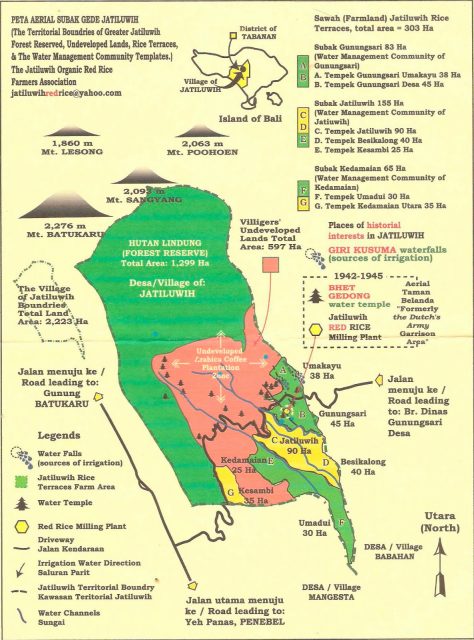 So in etwa sieht dann eine Reisplantage aus mit einzelnen Terrassen, damit das Wasser auf natürlichem Weg über die einzelnen Felder fließen kann. Beim Reisanbau spielt zudem auch die Fließgeschwindigkeit des Wassers eine große Rolle. Es darf nicht zu schnell, aber auch nicht zu langsam fließen. Aber genug von den trockenen Fakten 😉 Die Besitzer der Plantage sind ein älteres Ehepaar und auch das süßeste, das ich je gesehen habe. Sie bauen hier auf organische Weise den traditionellen roten Reis an. Er ist vergleichbar vom Geschmack mit braunem Naturreis. Aber wie sie zu dieser großen Fläche Land gekommen sind? Schicksal! Wenn ihr in der Nähe sein solltet, haltet ruhig bei den beiden an und seht euch ihre Farm an und fragt nach ihrer Geschichte, wie sie zu dem Land gekommen sind. Es ist es total wert. P.S. und probiert Laclac 😉
This is how a rice plantation can look like. Actually, it consists of different terraces through which the water can naturally flow. And again the rice is a little special: it needs a certain speed of the flowing water to grow right. It can not be too fast or too slow. That is why this growing method on terraces is exactly perfect. But now enough theory 😉 The owner of this farm is one of the cutest couples I have ever seen in my life. They are growing a traditional red rice completely organic! The taste is comparable to the brown rice we know. But how did they got such a huge land? Destiny! If you are around make sure to visit them and ask for their story and Laclac, it is totally worth to hear it directly from them (so no spoiler from me).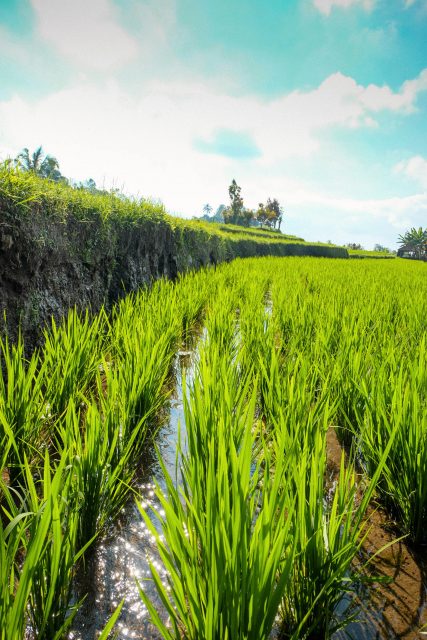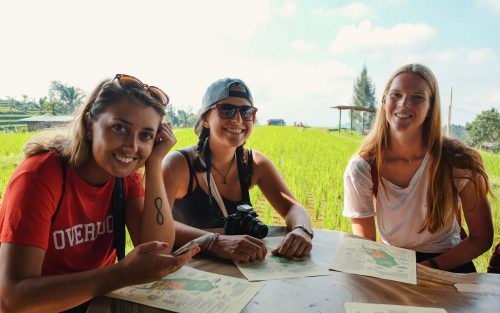 Josi, Krissy and Lena 🙂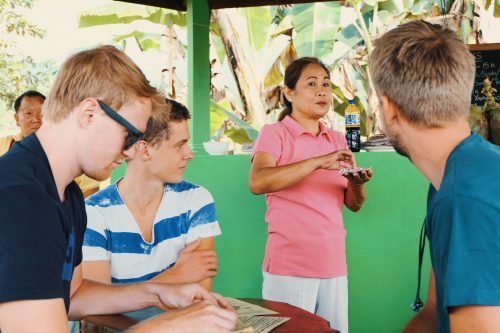 Grace (one of the owner) explaining how to eat the Laclac
Laclac = rice pancake with fresh coconut and syrup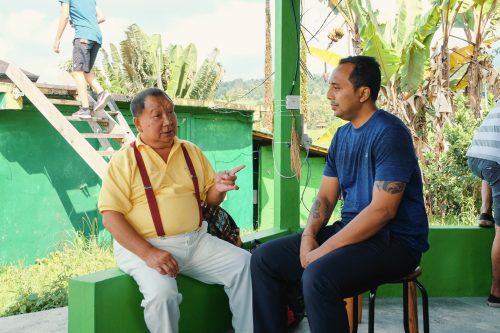 Mr. Tarjoto (Grace's husband) and Indra
Cutest couple in the world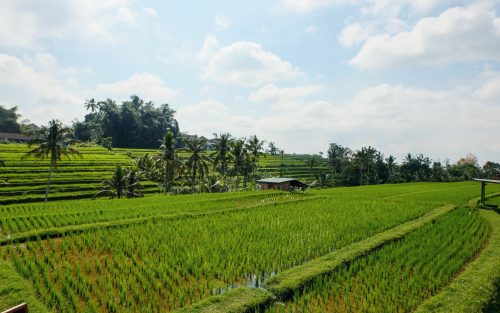 Lisa and Krissy
water temple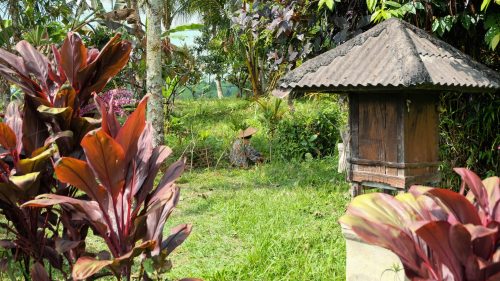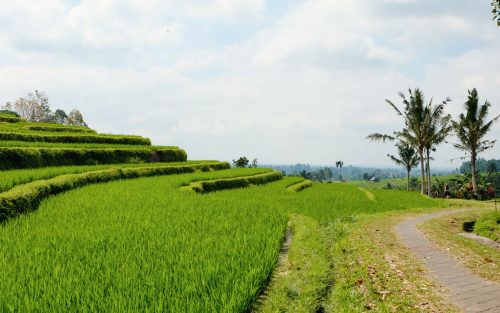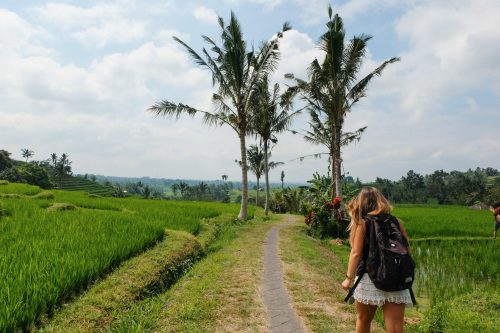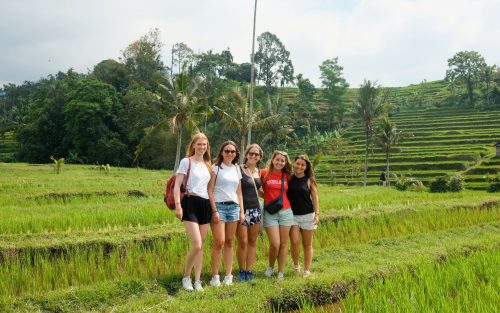 family picture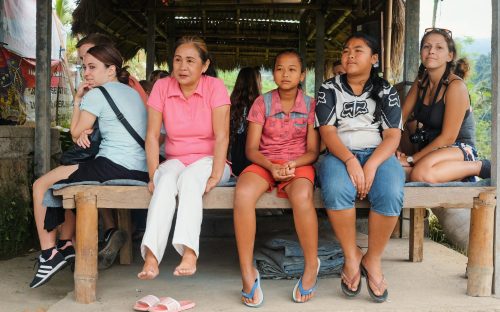 best lunch spot